LINGERING
A downloadable game for Windows, macOS, and Linux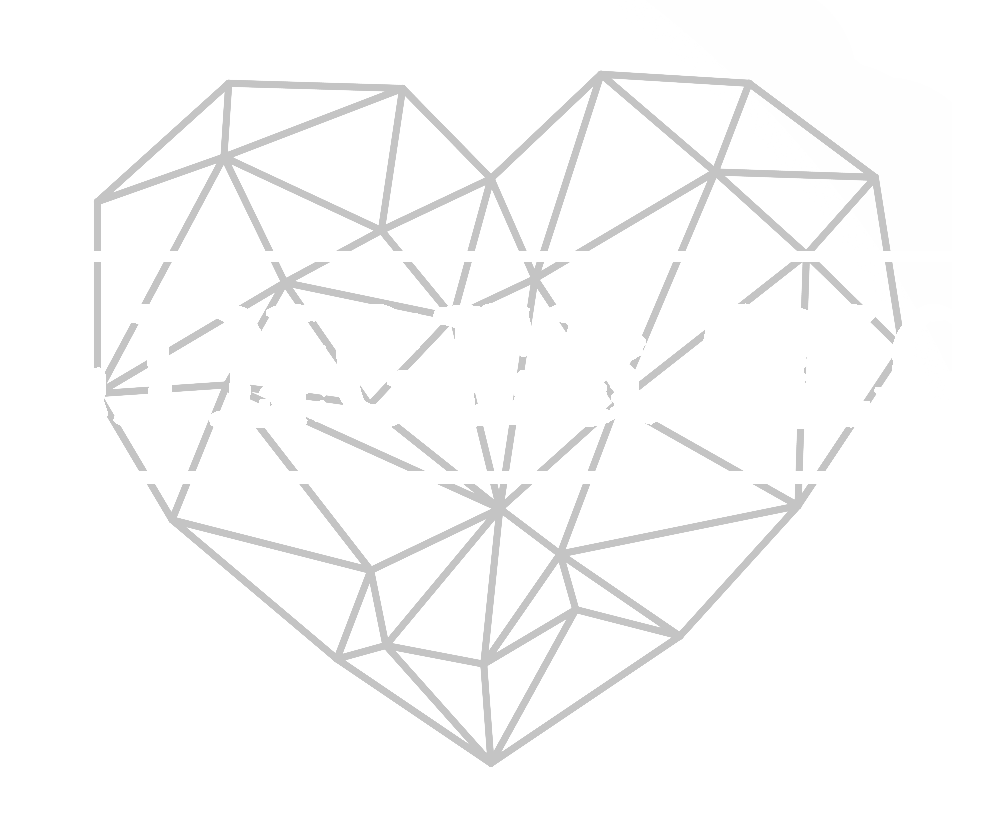 Beasts lurk deep within human hearts…
Coming from the makers of the acclaimed visual novel and Lezhin webcomic 'Freak-Quency', and the visual novel 'Amplitude', is a brand-new adventure, 'Lingering'! Join The Heart Breachers operatives as they navigate the world of desire, treachery, and emotional turmoil while learning to understand lofty concepts such as friendship, hope, and belief in oneself.
STORY
The Heart Breachers is an organization committed to keep humankind safe from the harmful manifestations of their own emotions. Contained within every burst of feelings is an Ignite, the purest form of energy. Negative feelings bear Lingerings, and positive feelings produce Astrays. Astrays are typically tame, but Lingerings could wreak havoc in the real life while driving its host to madness. These projected forms pale in comparison to the Ignites, which might have to be dealt with directly in extreme cases. Often unruly and violent, killing an Ignite means killing its host's ability to feel emotions permanently…
CHARACTERS
Experience the story through multiple set of eyes. Relive your choices from different points of view. Each of the Heart Breachers have their own motivations, goals, and sorrows to overcome and cope with.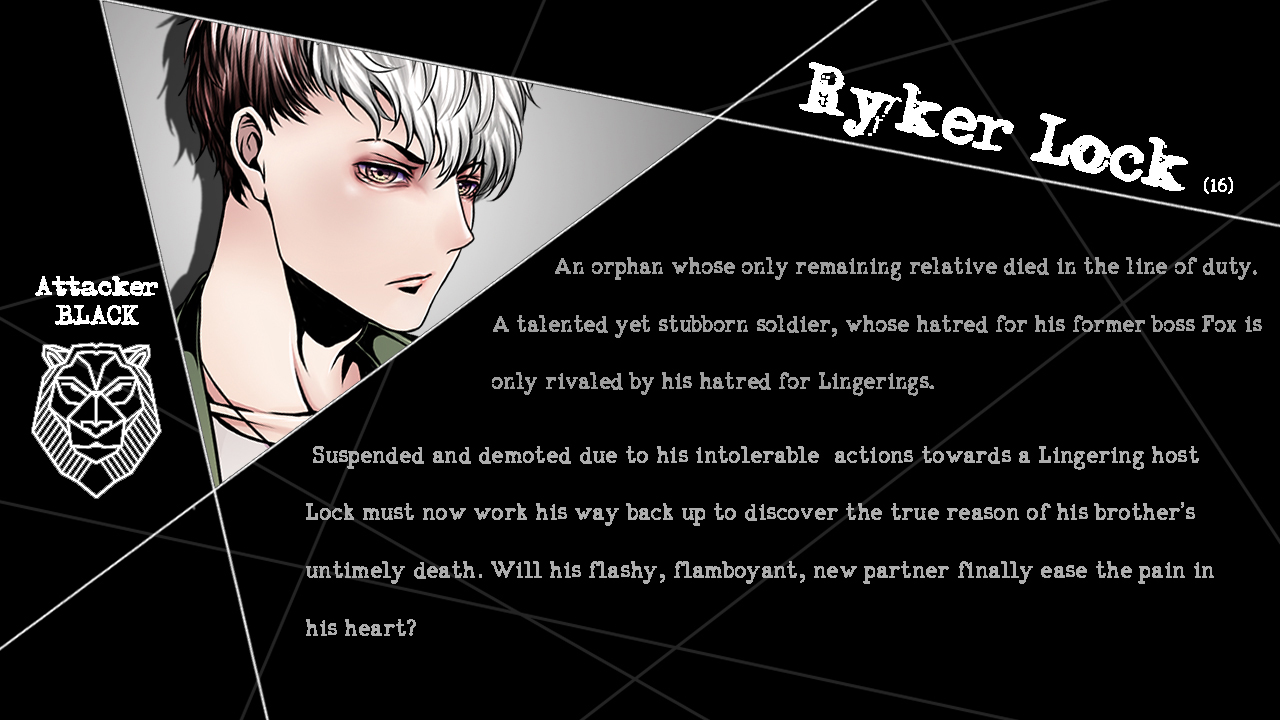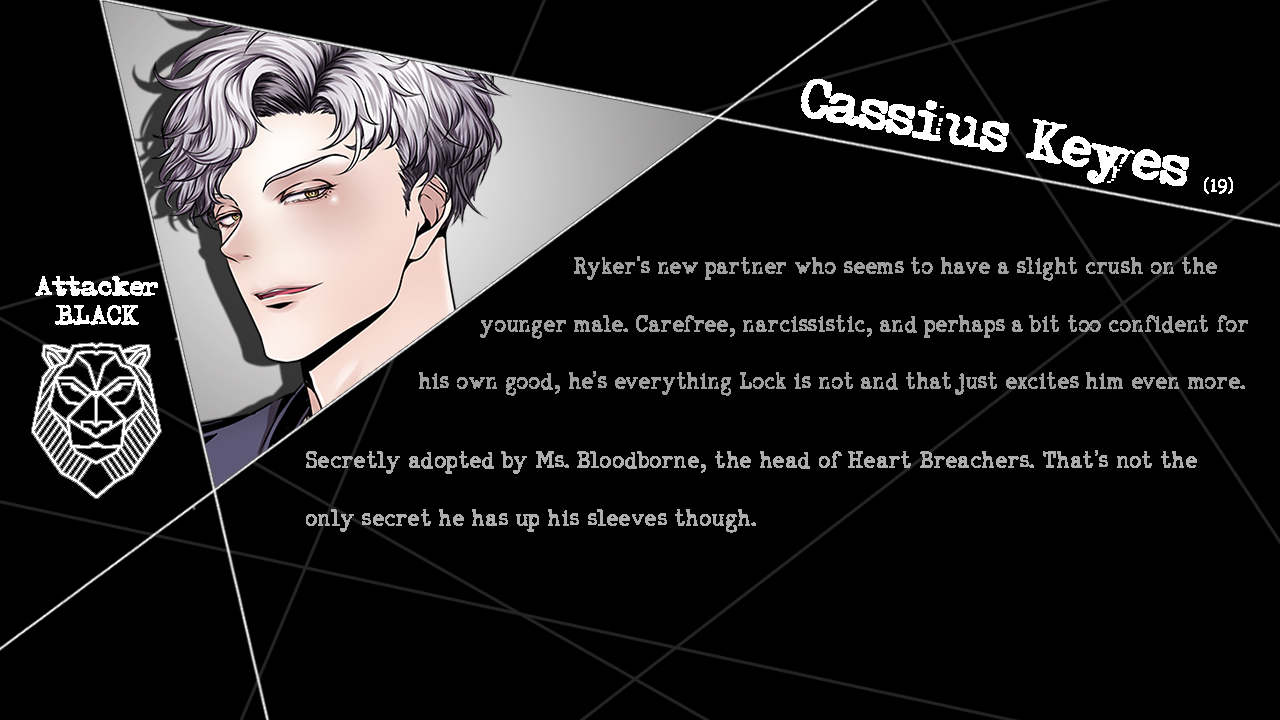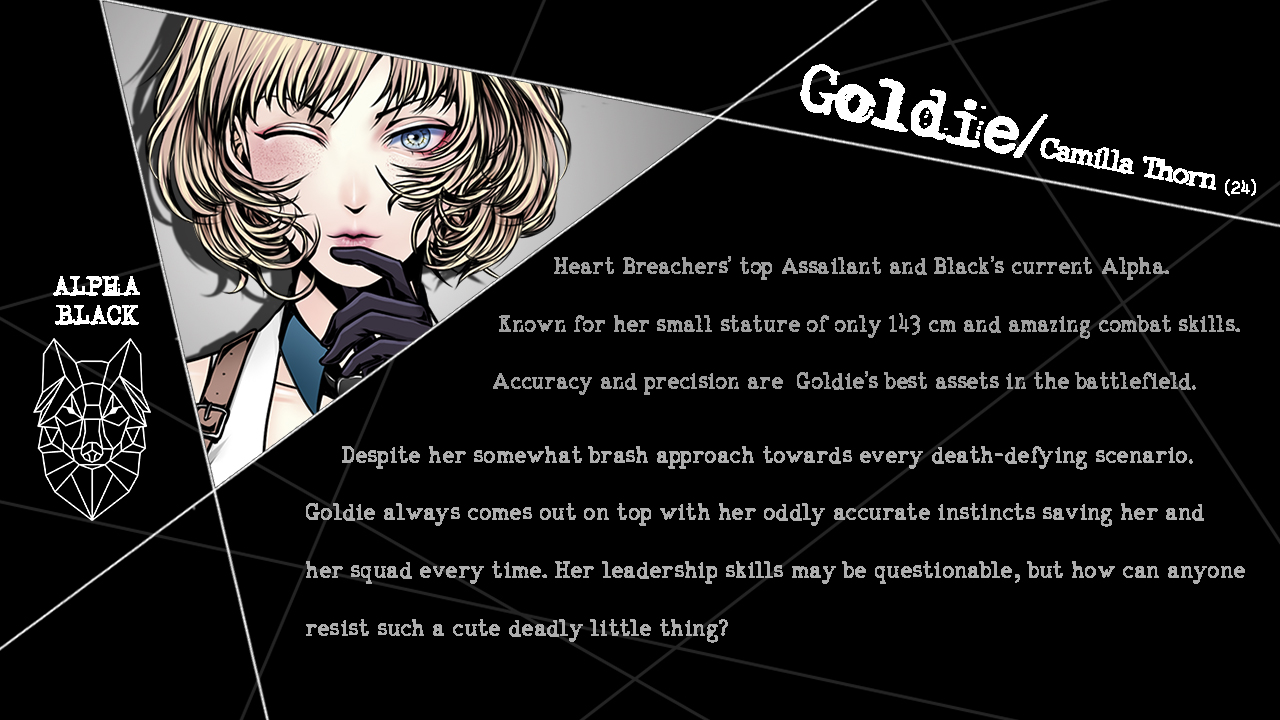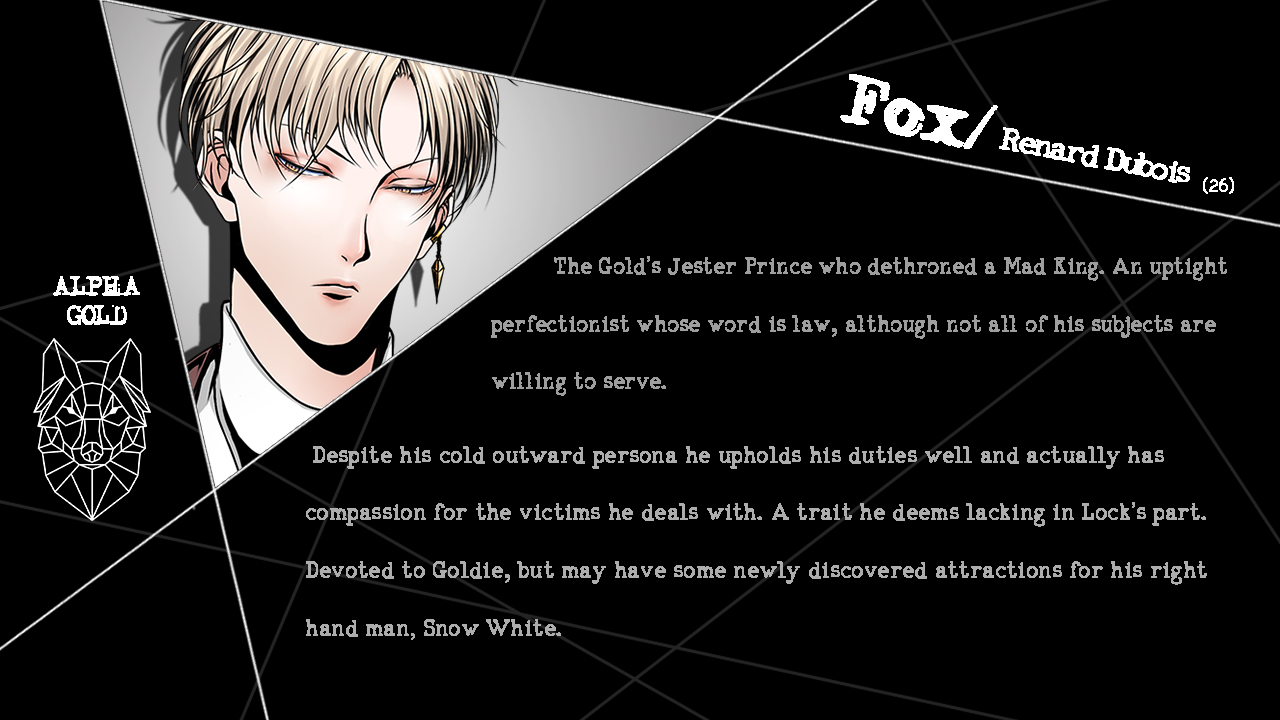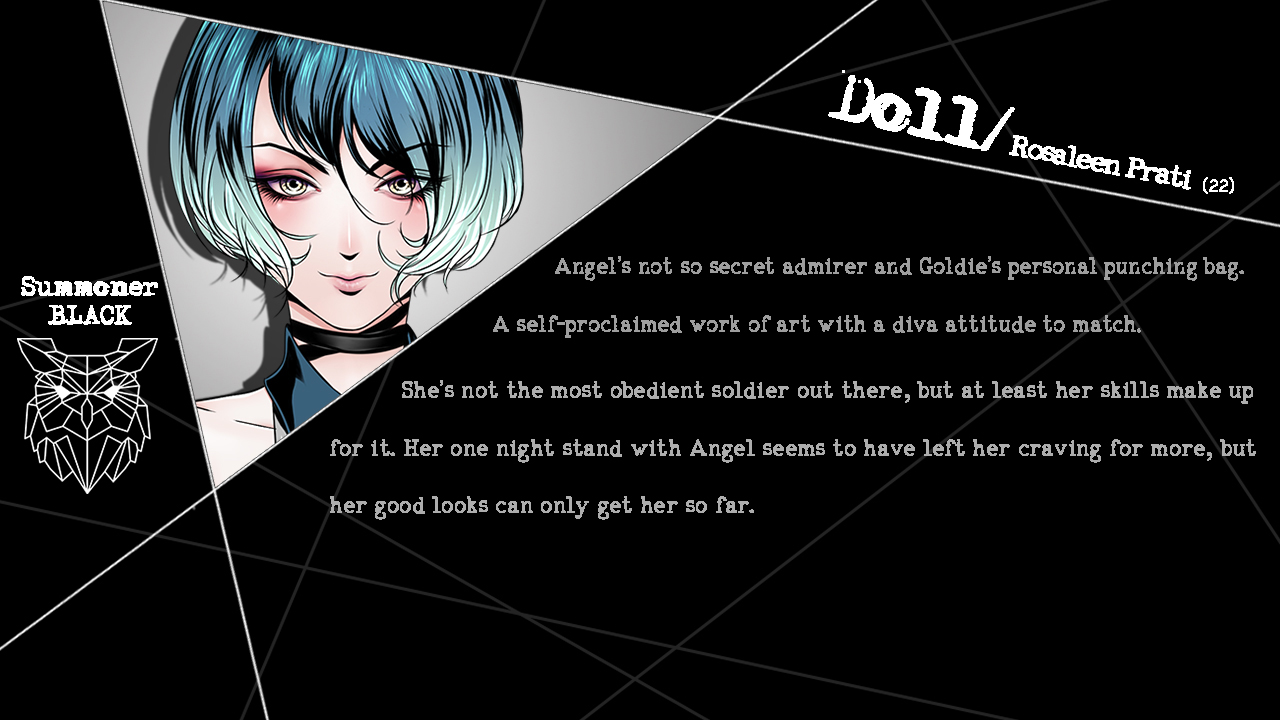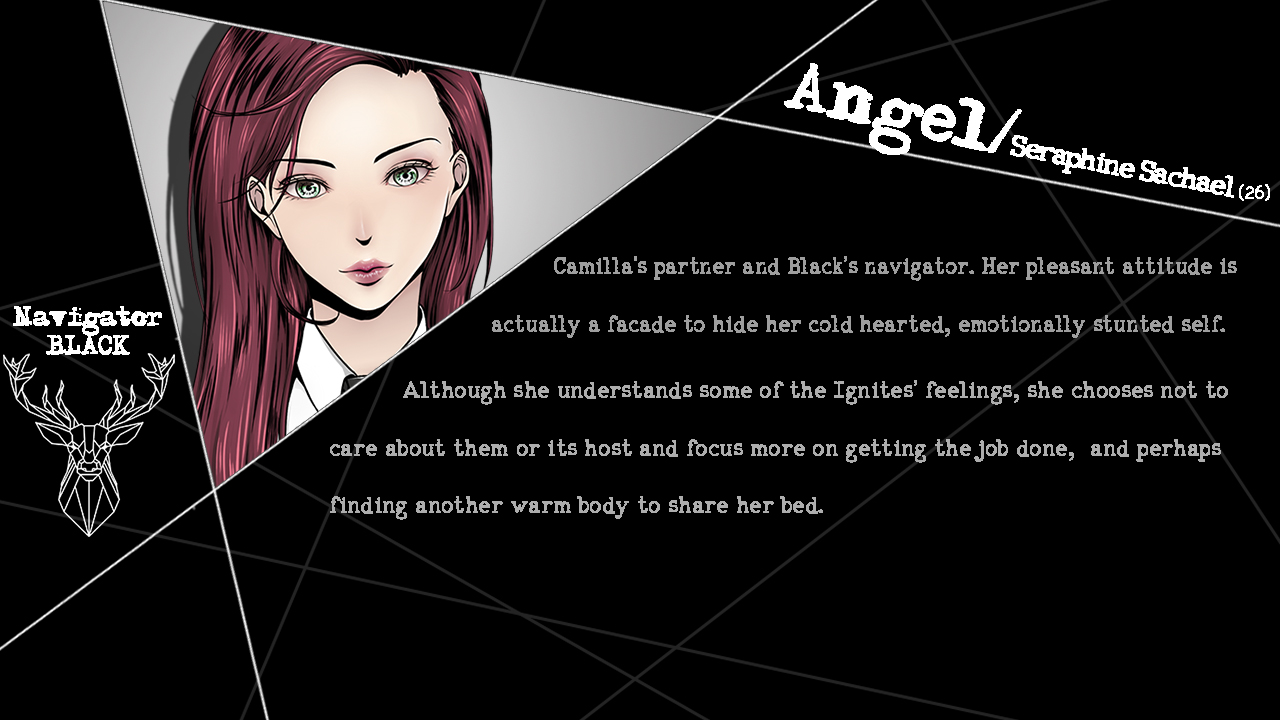 AND MANY MORE CHARACTERS TO COME!
GAMEPLAY
Pixel hearts. Flashy splashes.
Enjoy fast-paced actions delivered through atmospheric retro-style sprites and graphic novel animations. The world of Lingering is gritty and hardboiled down to the last pixel. Exercise your reflexes through QTE (or not) and see how your actions affect the plot. Maybe things will unveil a little bit differently than you last remember…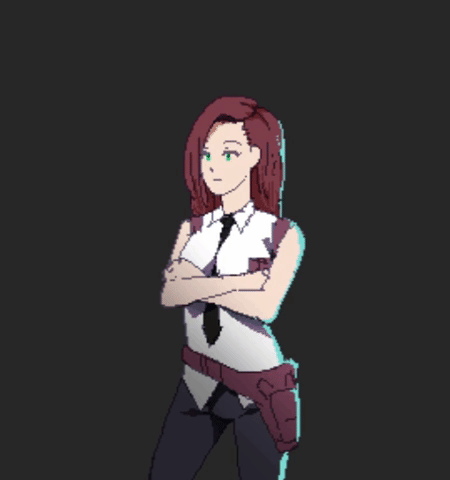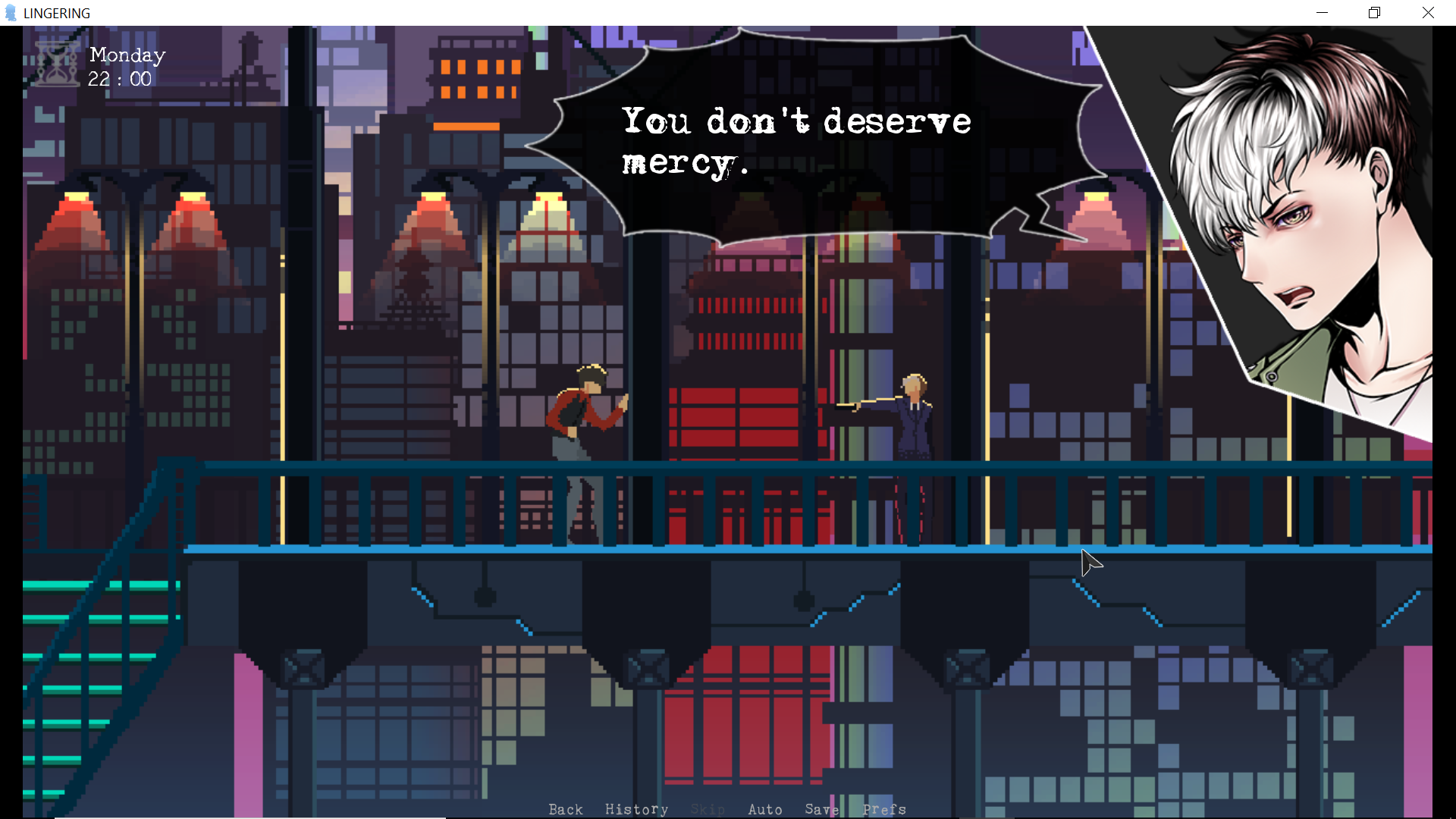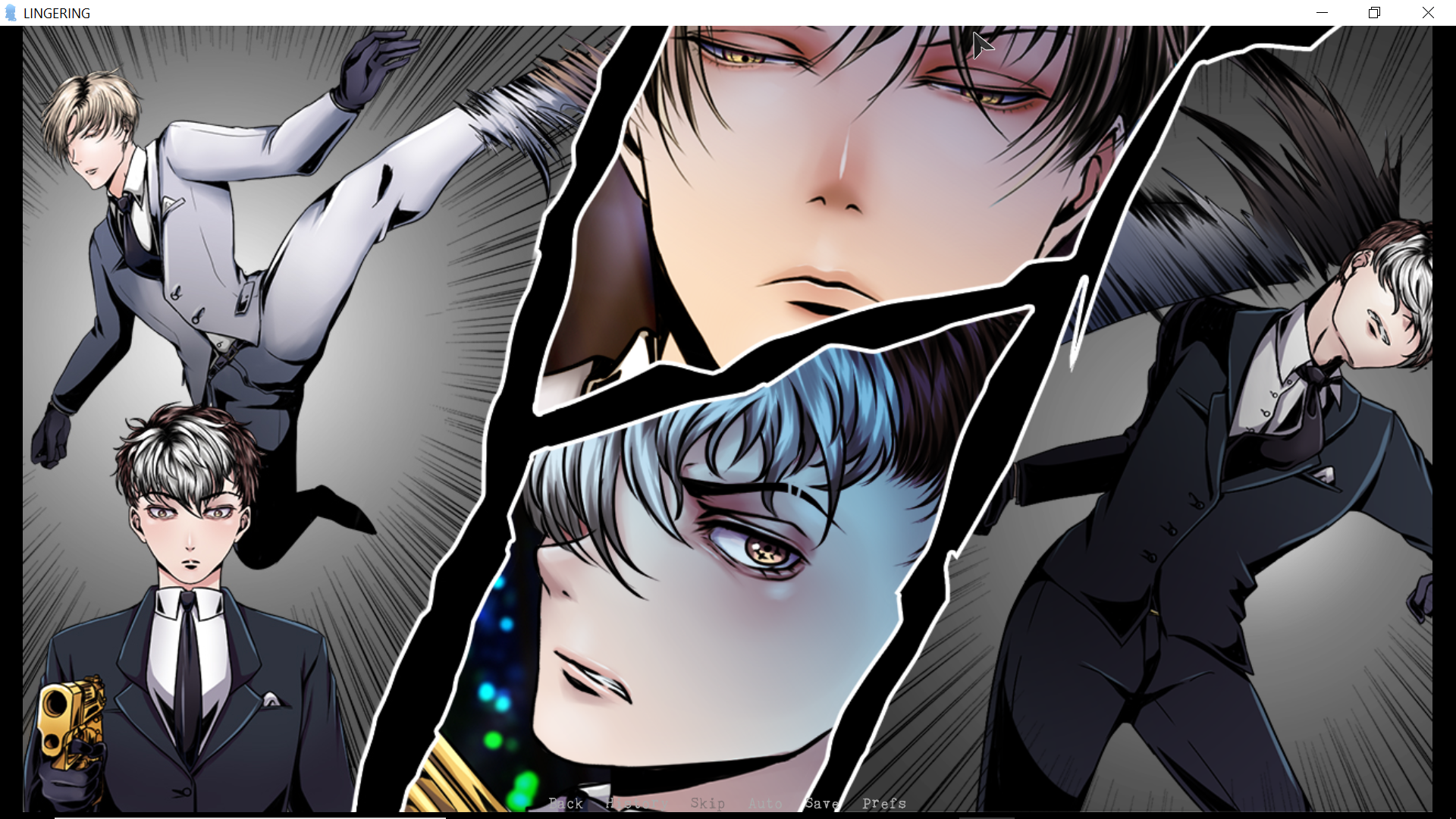 A little something for everyone.
In this story of love and redemption, there is a place for everyone. There are couples from different walks of life, different sexual preferences, and different outlooks in relationships. 'Lingering' is first and foremost a visual novel, not strictly a dating sim, but we do realize that love too is a powerful feeling worth celebrating.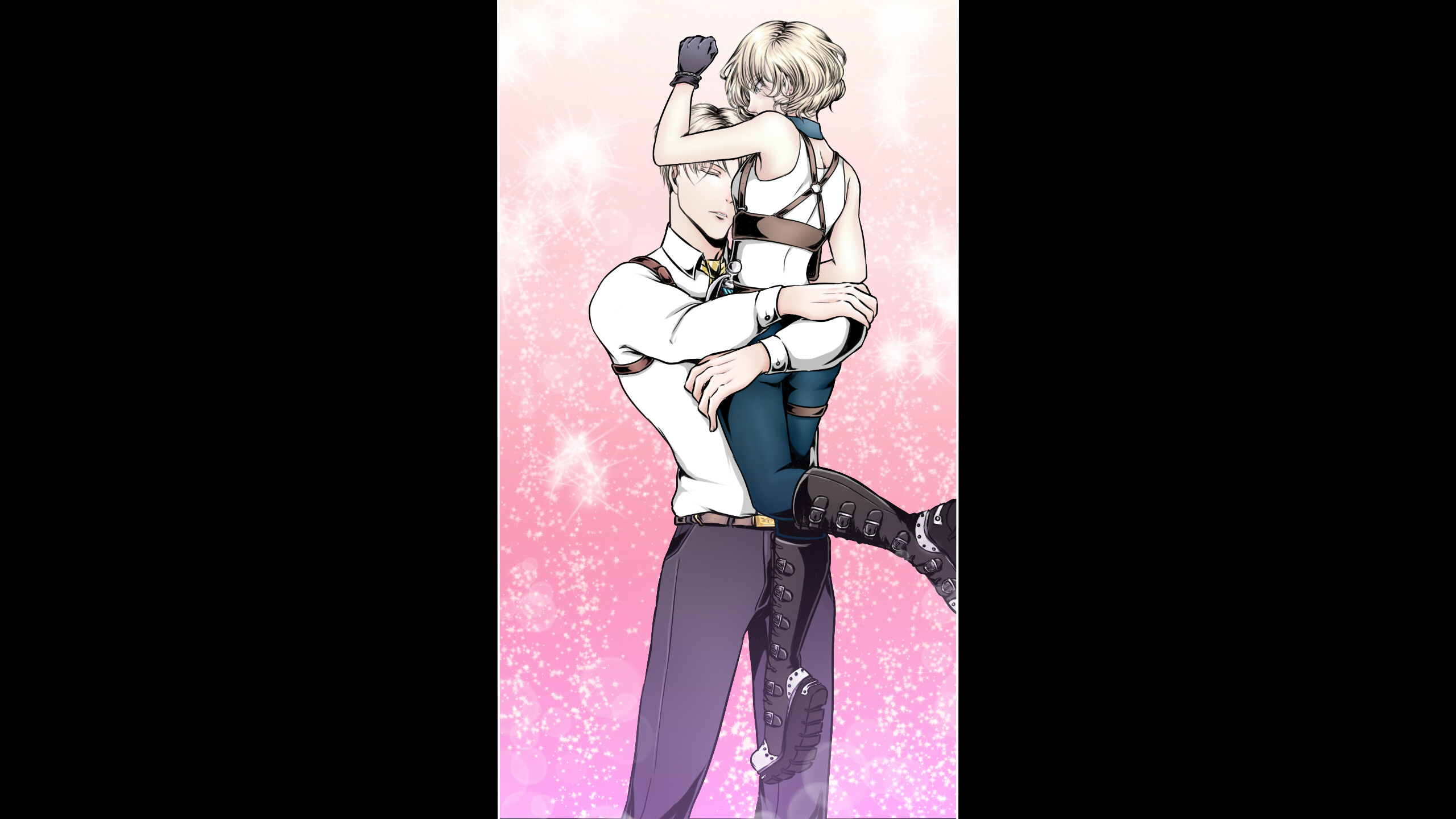 Warning: 'Lingering' is lovingly crafted to bring forward stories we want to tell, and therefore may touch darker topics such as portrayals of mental health issues and homosexual romances that not everyone is comfortable with. Some themes and contents might be more suitable to mature audiences.
Remember, there is darkness in everyone. And everyone has the right to be broken.
Download
Click download now to get access to the following files:
LINGERING-1.0-mac(DEMO).zip
202 MB
LINGERING-1.0-pc(DEMO).zip
219 MB
Comments
Log in with your itch.io account to leave a comment.
Powerful message, sassy characters, amazing artwork this game was so well put together you can tell a lot of love has went into this game. If anyone is reading this yet to play this game who also enjoys visual novels you will want to give this game a try!
This game is so cool I love the concept and art of it. The characters are awesome. Looking forward to the final product 😁
... I ha to write a comment as fast as i could. It's good, it's so good and so fresh.
There more writing to come but i want to play all the routes first and every choices but ... omg. This is so good <333333333
I'm glad you liked the demo. We hope to get the Kickstarter up in April or May. Thanksss
Ok here I am, i finally have enough time to comment.
First, the art is great, so great. I love it and have so many potentials. I was worried at first I'm not going to lie when I saw the characters design for the first time. They were all pasty white and looked straigh out of a 2000 emo concept art but thanksfully your writing is more self-aware than that.
The characters are lovely and in a few seconds, we actually got to connect with them and those bubble help a lot in addition to bring some originality to the visual novel format. I really liked it, and i don't know if, like Freak quency you spend all of the good scene and fluid animation on the demo, even though since Amplitude we can safely say we are long past freak-quency at this point, lmao.
The algorithm also really make me curious, as every choices made in one file affects another and the pov shift do bring a real interest in the characters, and help a lot because if we have favorite, we can experience their inner thoughts vs their exterior impression which is a concept that Visual Novel, despite being the perfect medium for this type of shift, never truly used or really experiment with that so I'm happy about it. Also, the art. Did I mention the art? I love the art style.
But here is for te bad. So... The glitter are lovely and hilarious but not that well done. Same goes for the font inside the bubble, it's only a demo so I know you might come up with something better but it don't look that great and like the satisfying perfect justify of comic dialogue. As for the glitter, they would be prettier outside of the bubble, surronding it. It might be more complicated but i think the effect would be nicer. As for another flaw... it's not a flow. But another subject altogheter:
It's time for nitpicking. The aditionnal sex scene are ... very pretty and very erotic. Well drawn and when I thought about them for a second I realize they were all depiction of one night stand on way of another but the issue is that i don't really connect the dots because of the pink color. Pink is sweet sweet color, whose coding might not fit the scene. Sure, pink does reflect erotism and sensuality, but it's also synonymous with sweetness, care, innocent, joy and mostly love. And if you do use this shading on scene that are about love, this would add the impact greater in my opinion as the colors would say "it's sincere" the way the script or anything else might not. As for color that evoke more the idea of one night stand, emerald green is a pretty good color. It evoked desir, selfishess, greed, craving and satisfaction as well as preciousness, fantasy and beauty but those last three might be a far scretche.
Also, the music is as always great. I don't know how come you just managed to get the right song for the right moment. You said before those songs were free but we could swear that the music were designed for the moment, it's amazing. You're really good at getting a mood right an amplify it.
Well, I don't know if by april or may i will have enough ressources to help the kickstarter but i will share it as much as possible. Good luck and keep on doing you.
You're doing amazing sweetie.
Thank you Maraj for the kind words and support and the criticism! The glitter, yes we're probably going to change/polish that but perhaps not the font because of preference but maybe if we find something better. And I'm glad someone comment on the sex scenes, because I was so lost lol. well... I can't spoil anything yet, but only one of them is a one night stand. I'll say that much, and will probably try mixing and matching colors that works for mature scenes. Thank you again !
This reminds me a lot of Jagaaan, where their emotions turn them into crazy monsters, it usually infects people who are super depressed. Going to do a playthrough, game looks fantastic! hope to see something like this thats close to BERSERK one day.
Thanks for the playthrough <3