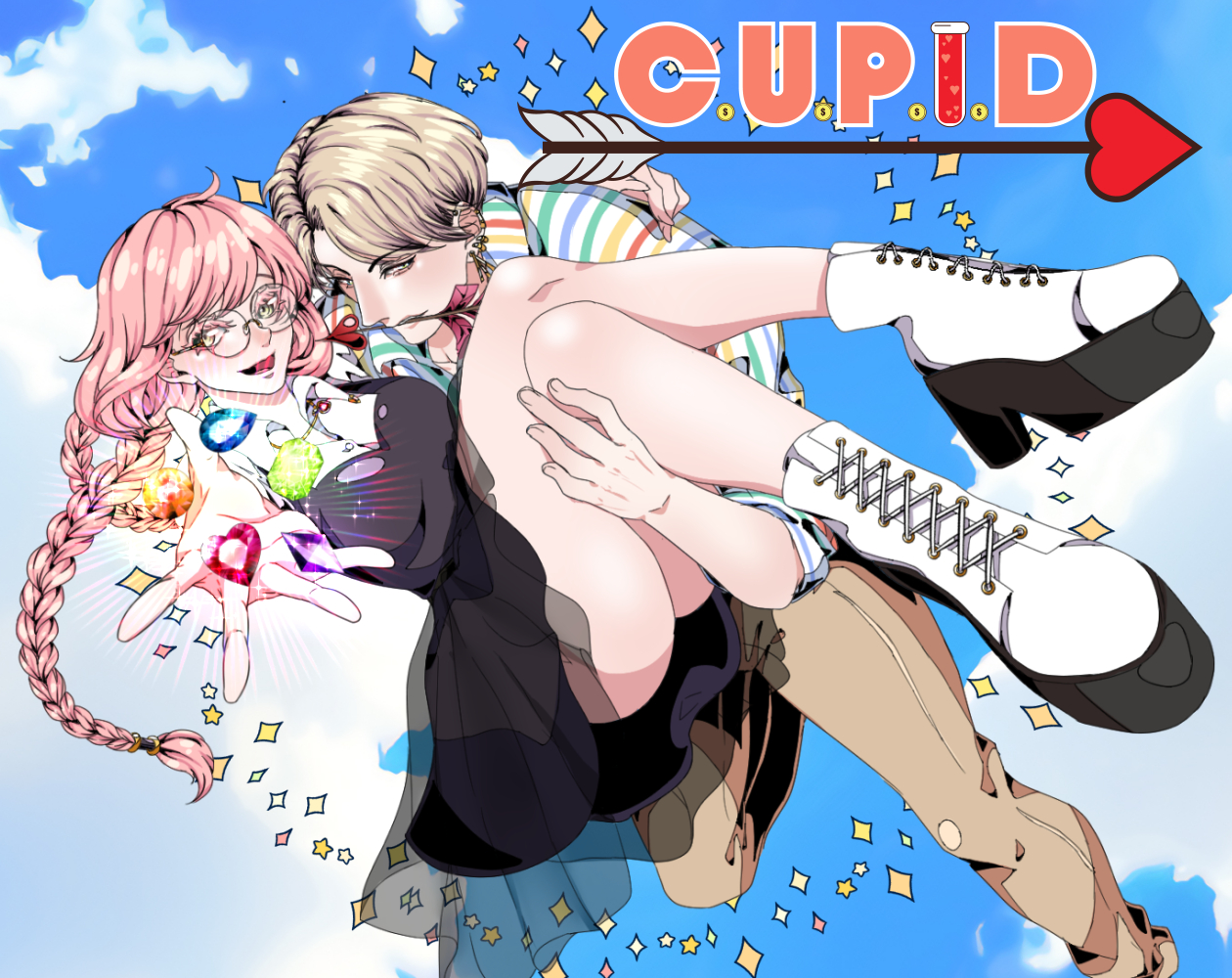 C.U.P.I.D
Romance is dead!
Love is war and life's a bitch. For low-ranking angel Peppa, both can't be any more true as she has dropped Cupid's power jewels onto the world of the living. To prevent society collapsing from twitch thots, Only fans, and dating apps - Peppa must now retrieve all Cupid jewels before someone abuses those powers and make the whole world simp for them!
Can you seduce the jewel wielders and retrieve all of Cupid's power jewels before it's too late?
Note: If you like what you see here, please consider supporting on Patreon
Characters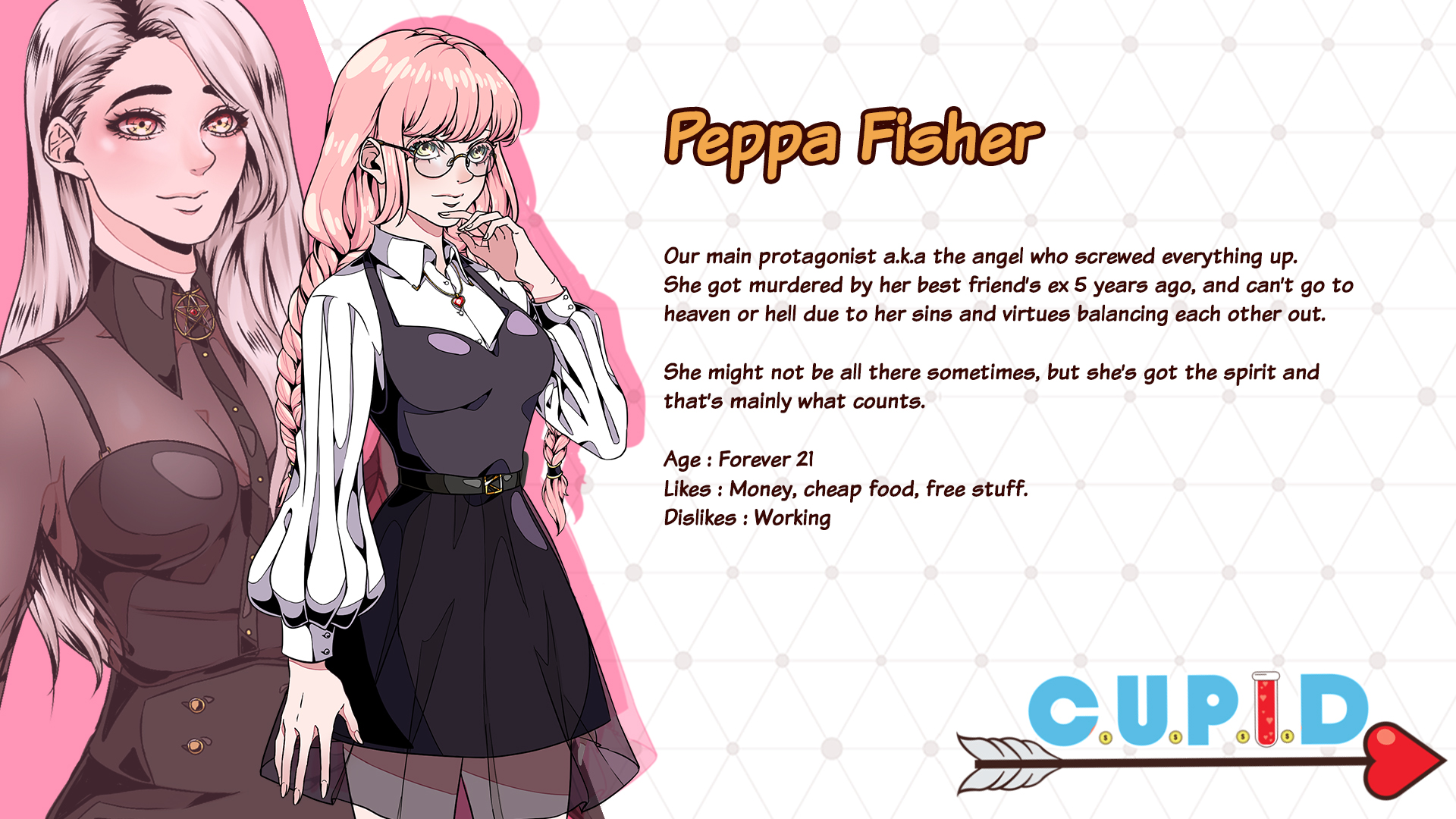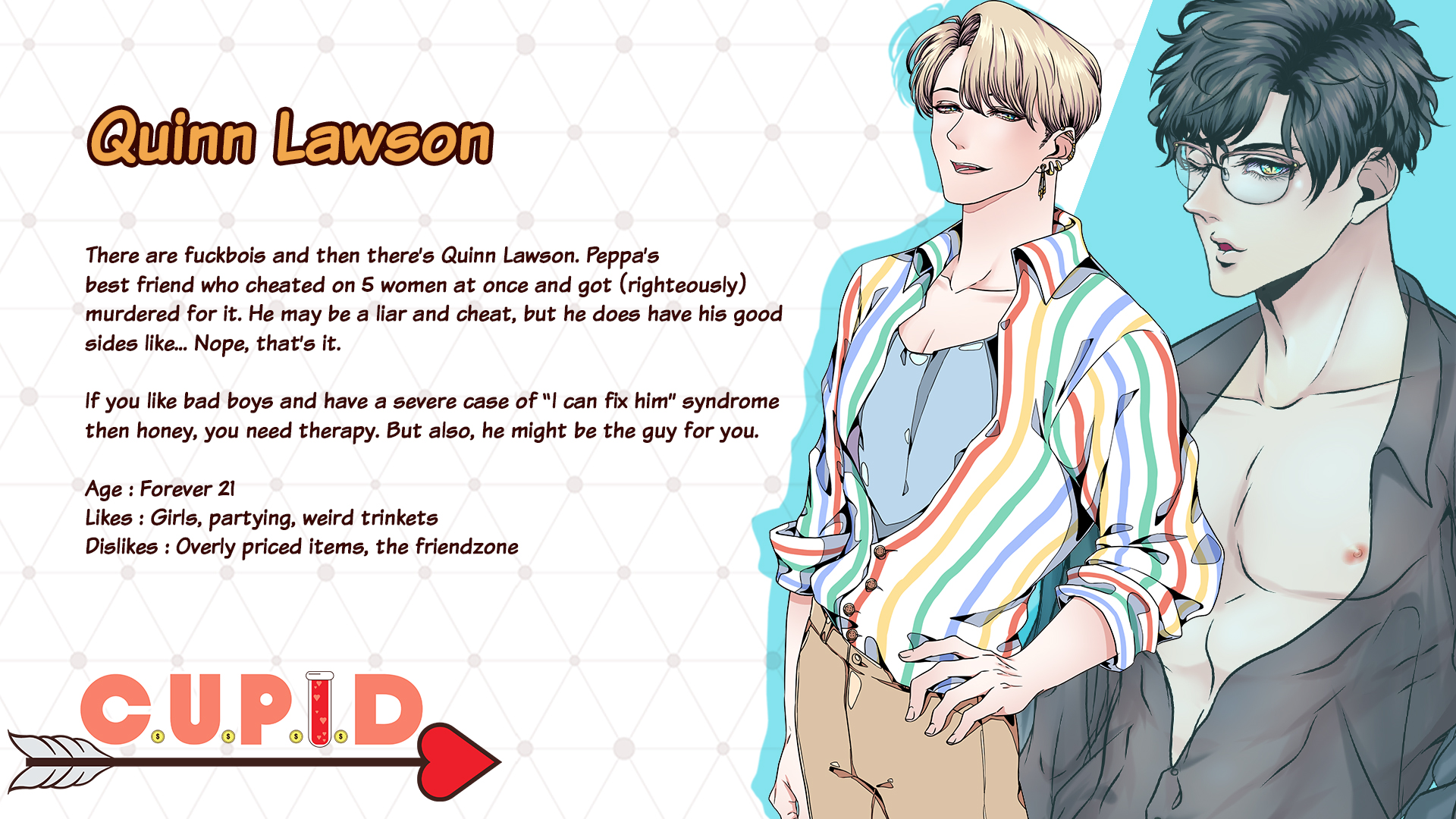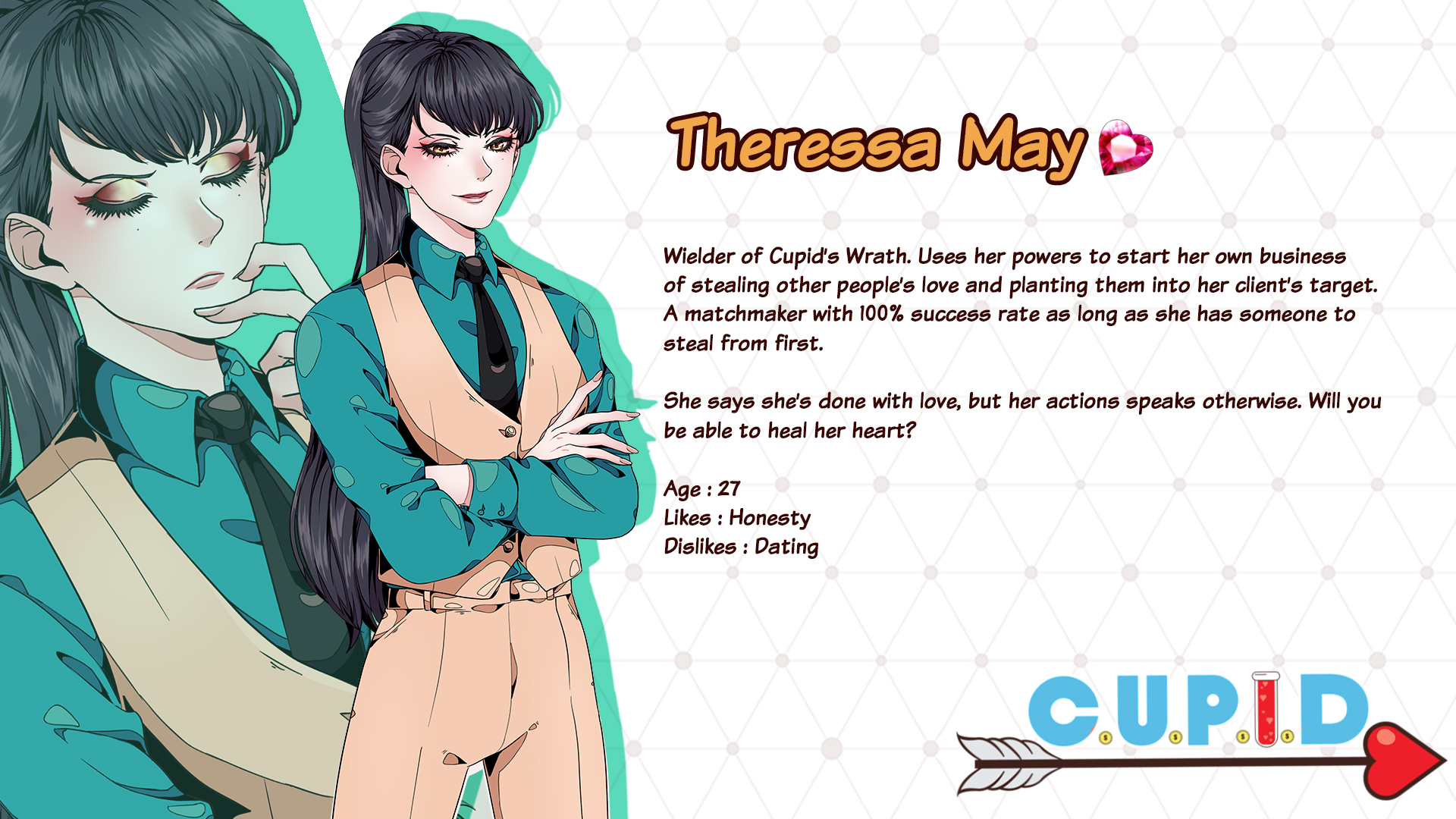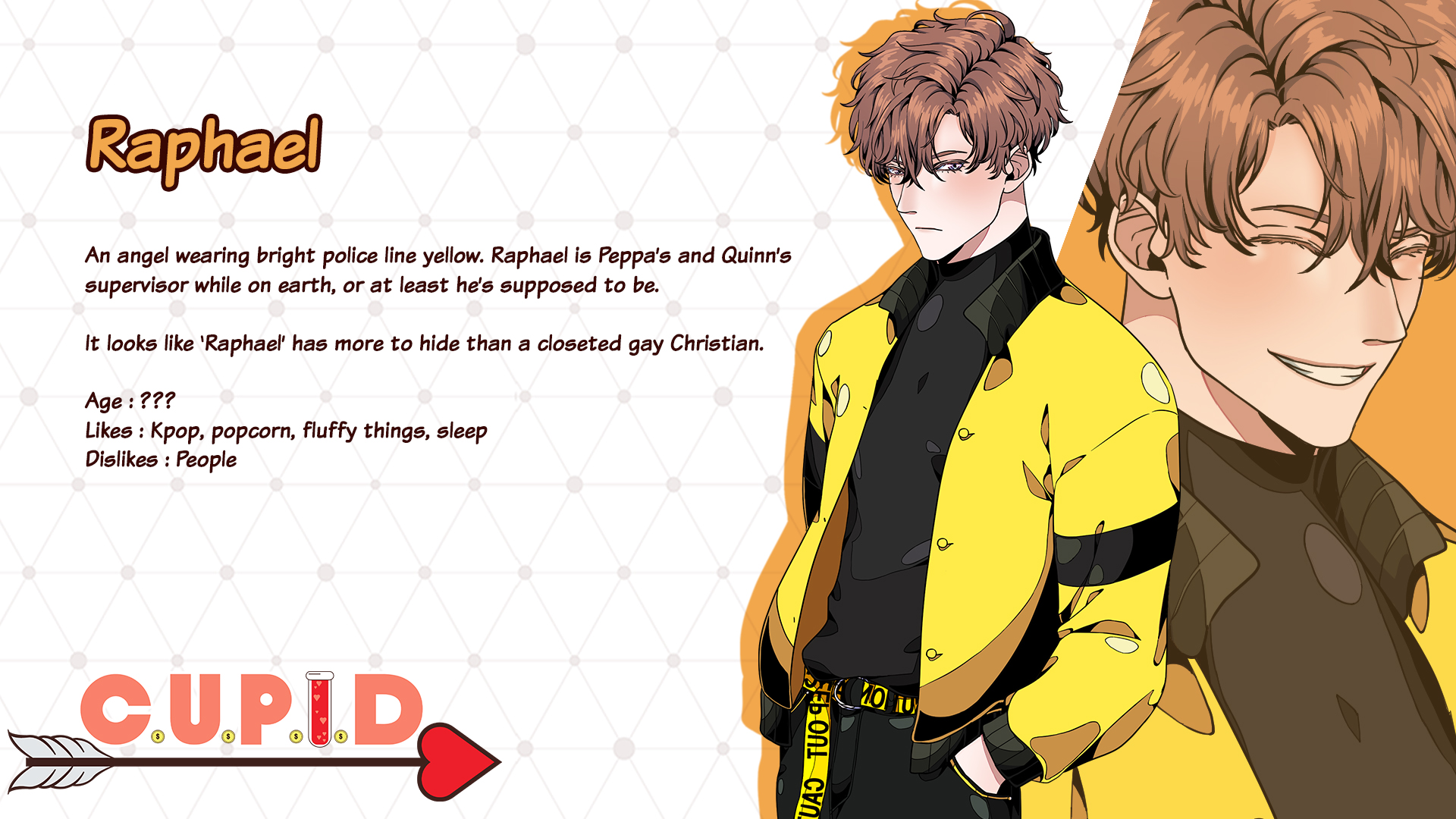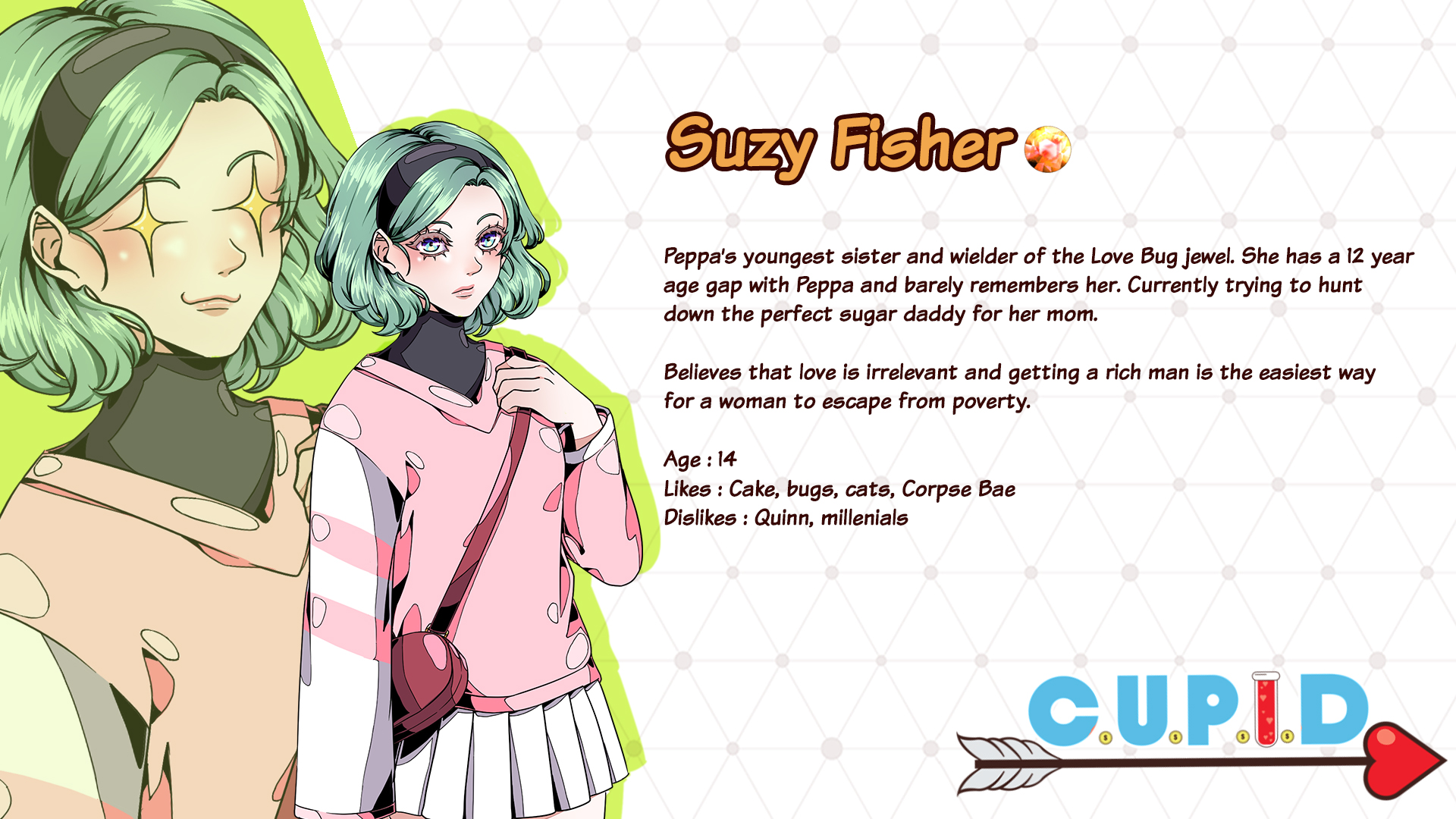 (Also no, you ain't seducing your sister. There are more types of love than romantic love, so get those Sweet Home Alabama thoughts out of your system!)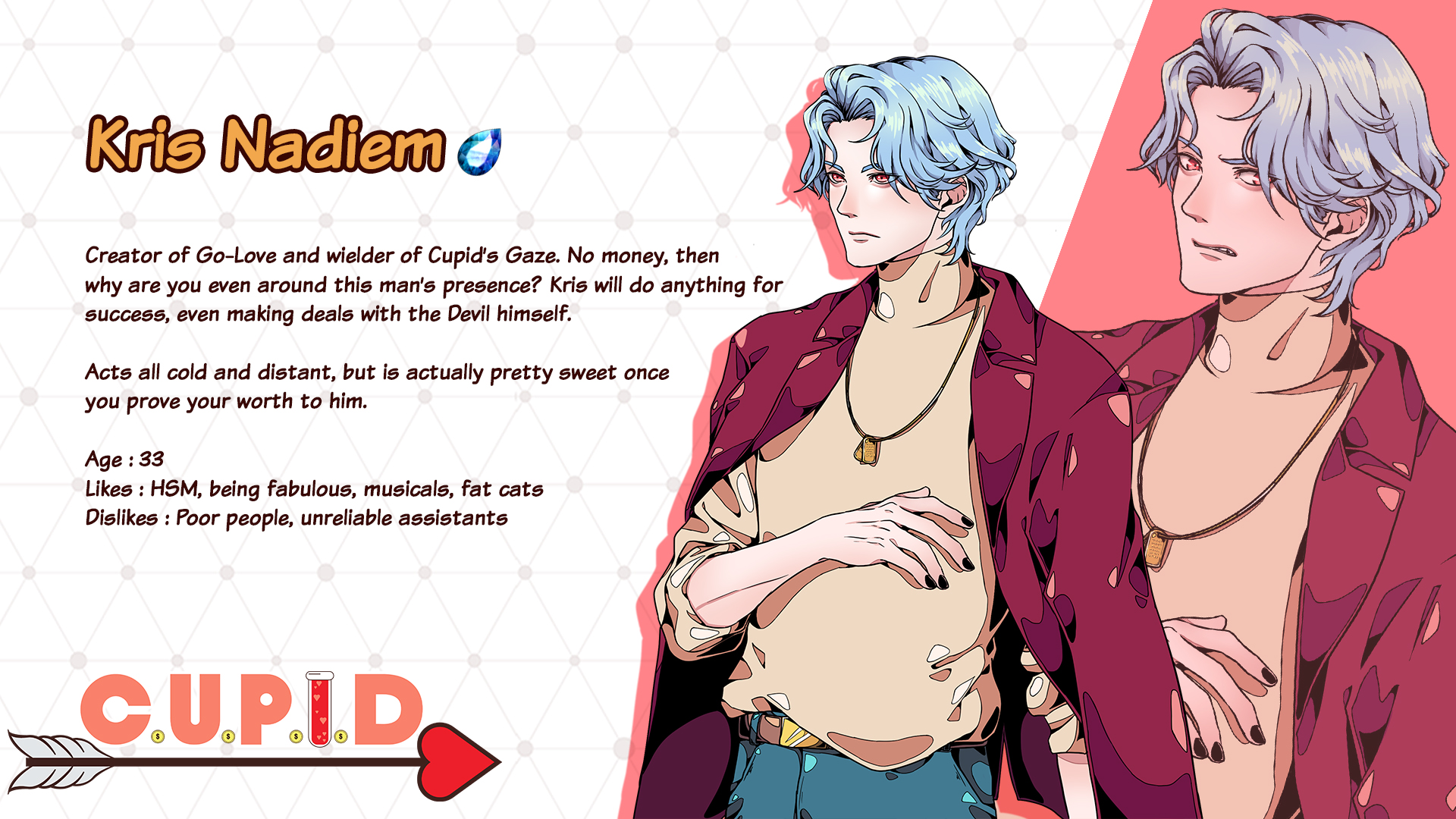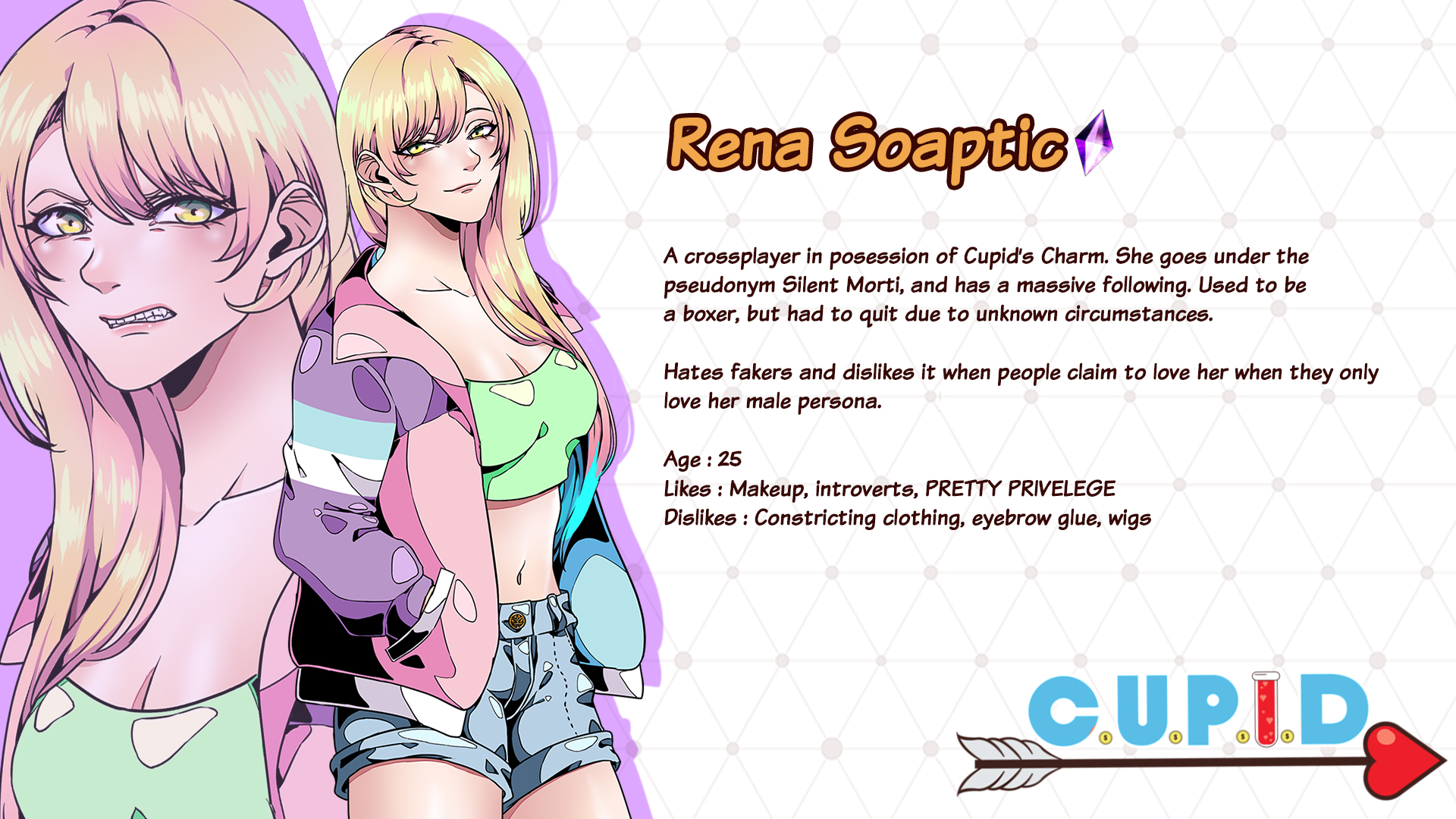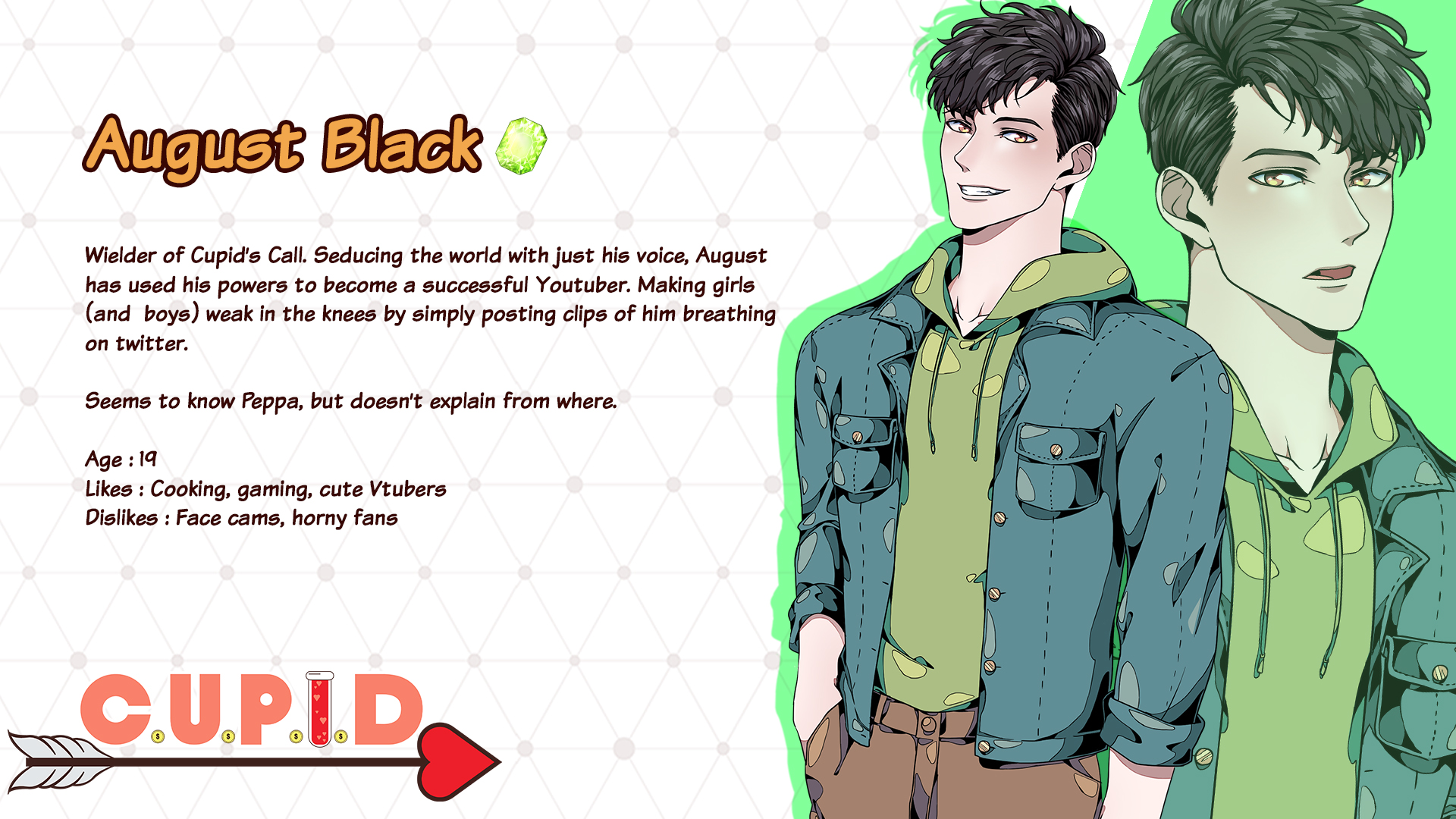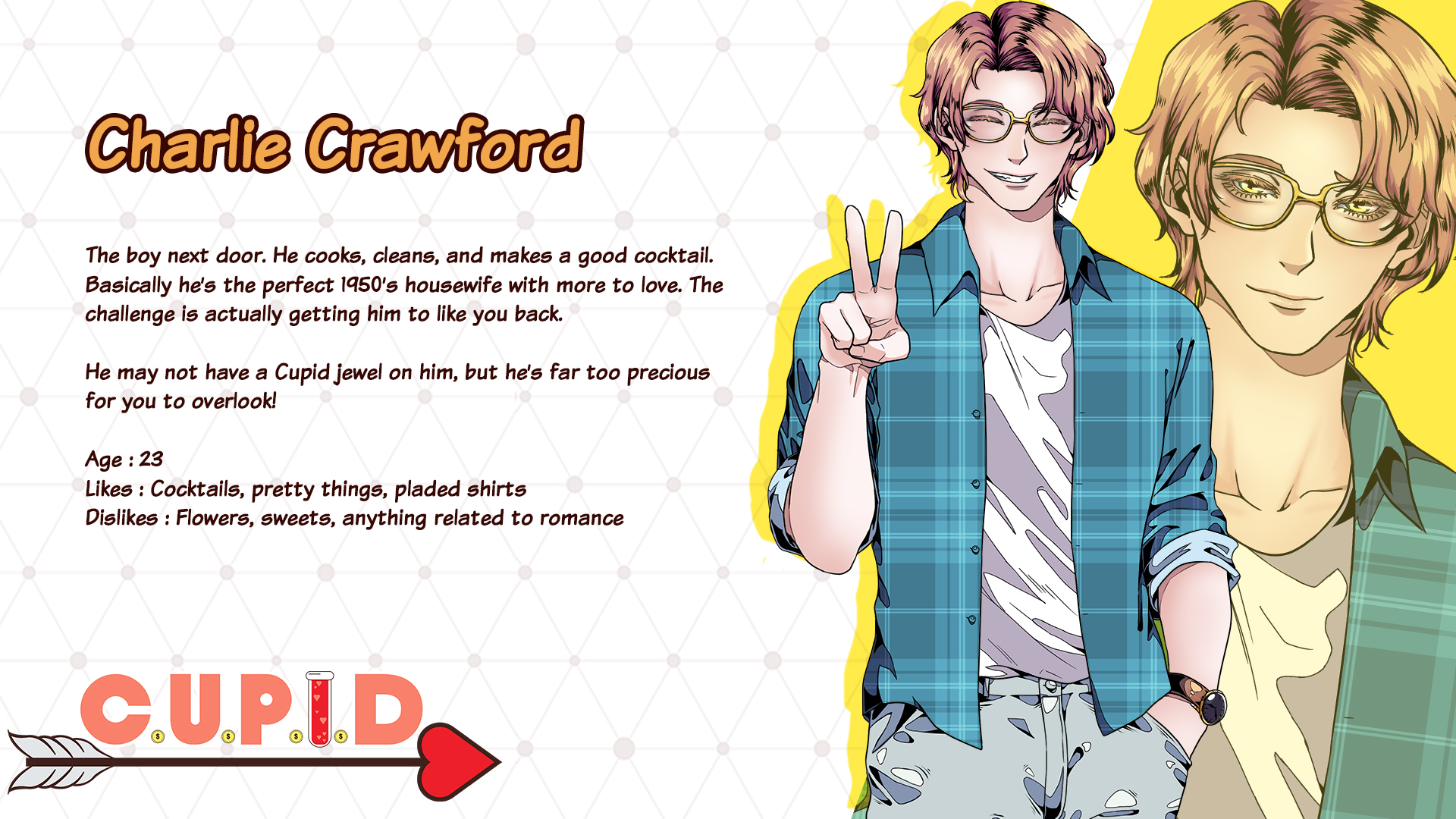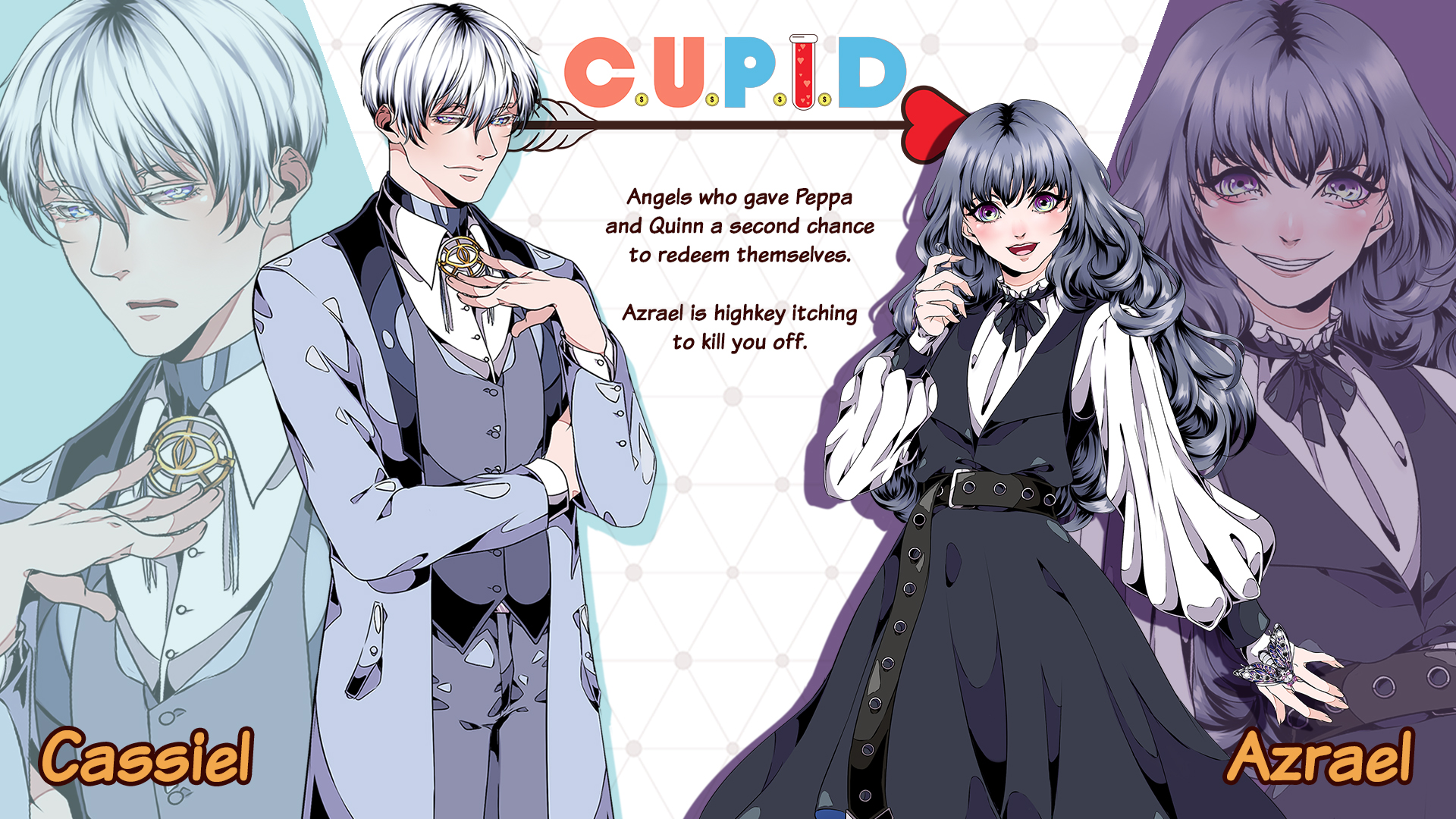 Features
I mean, it's a Visual Novel... what do you expect?
Branching choices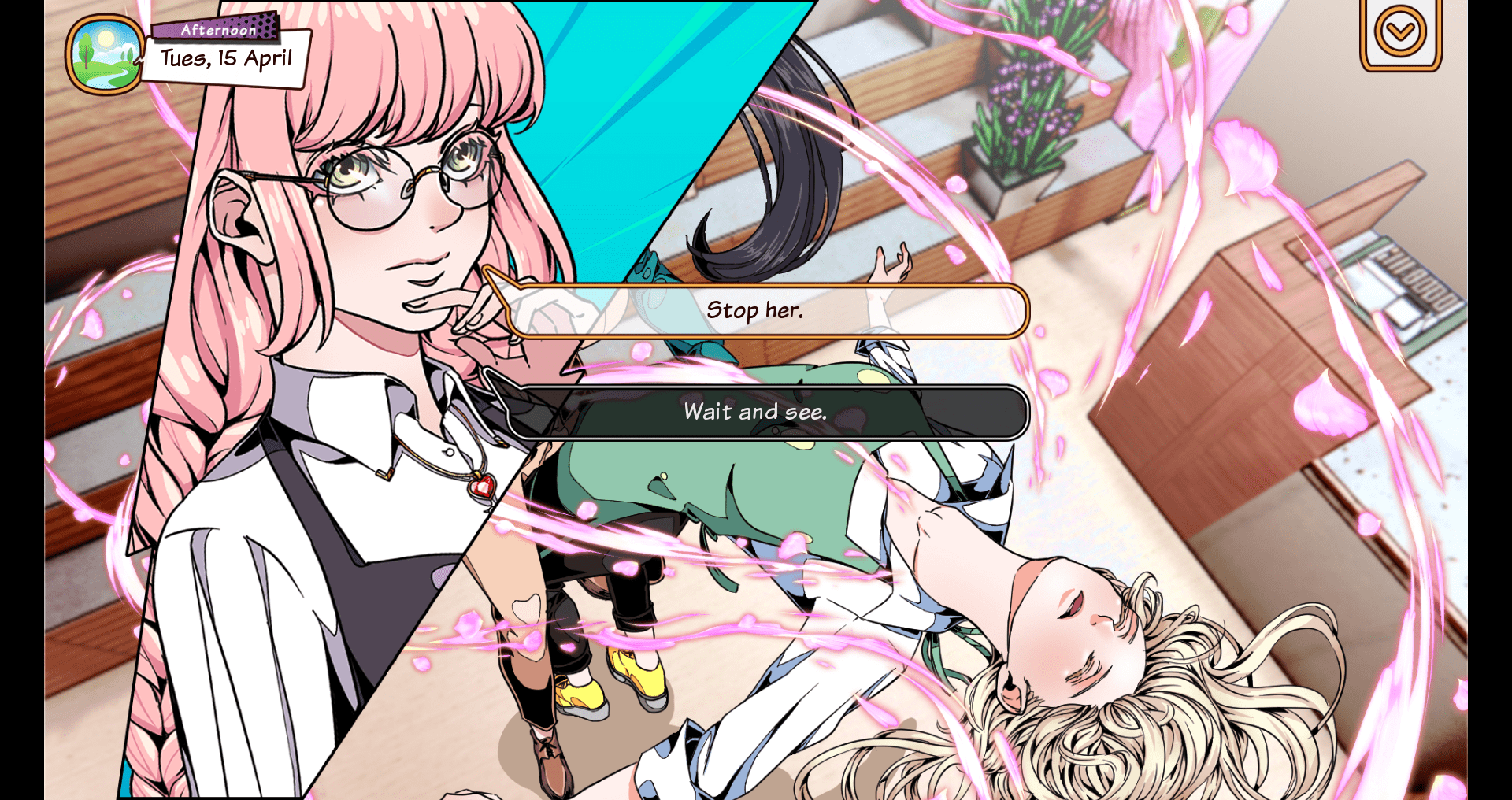 Collectible illustrations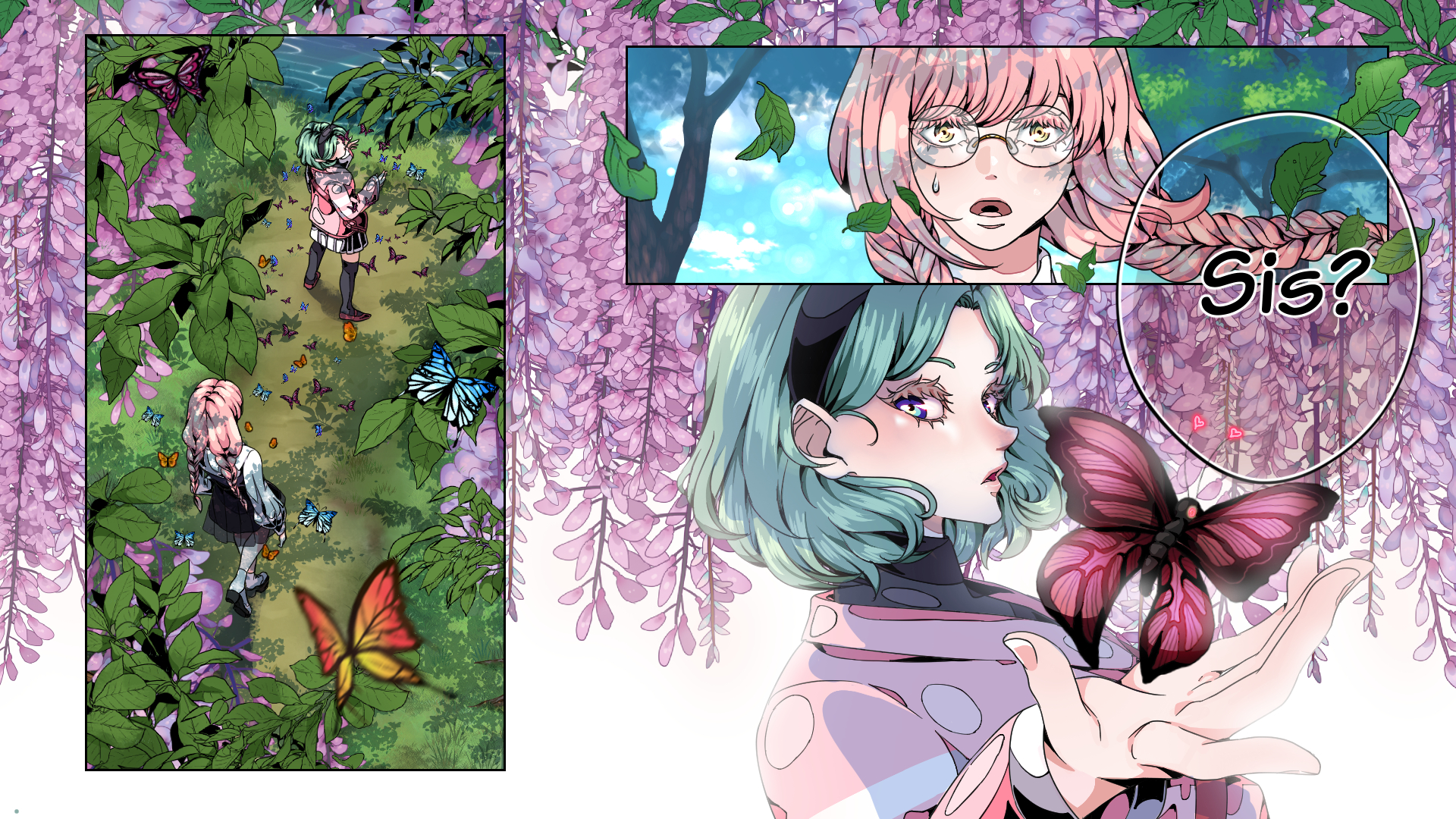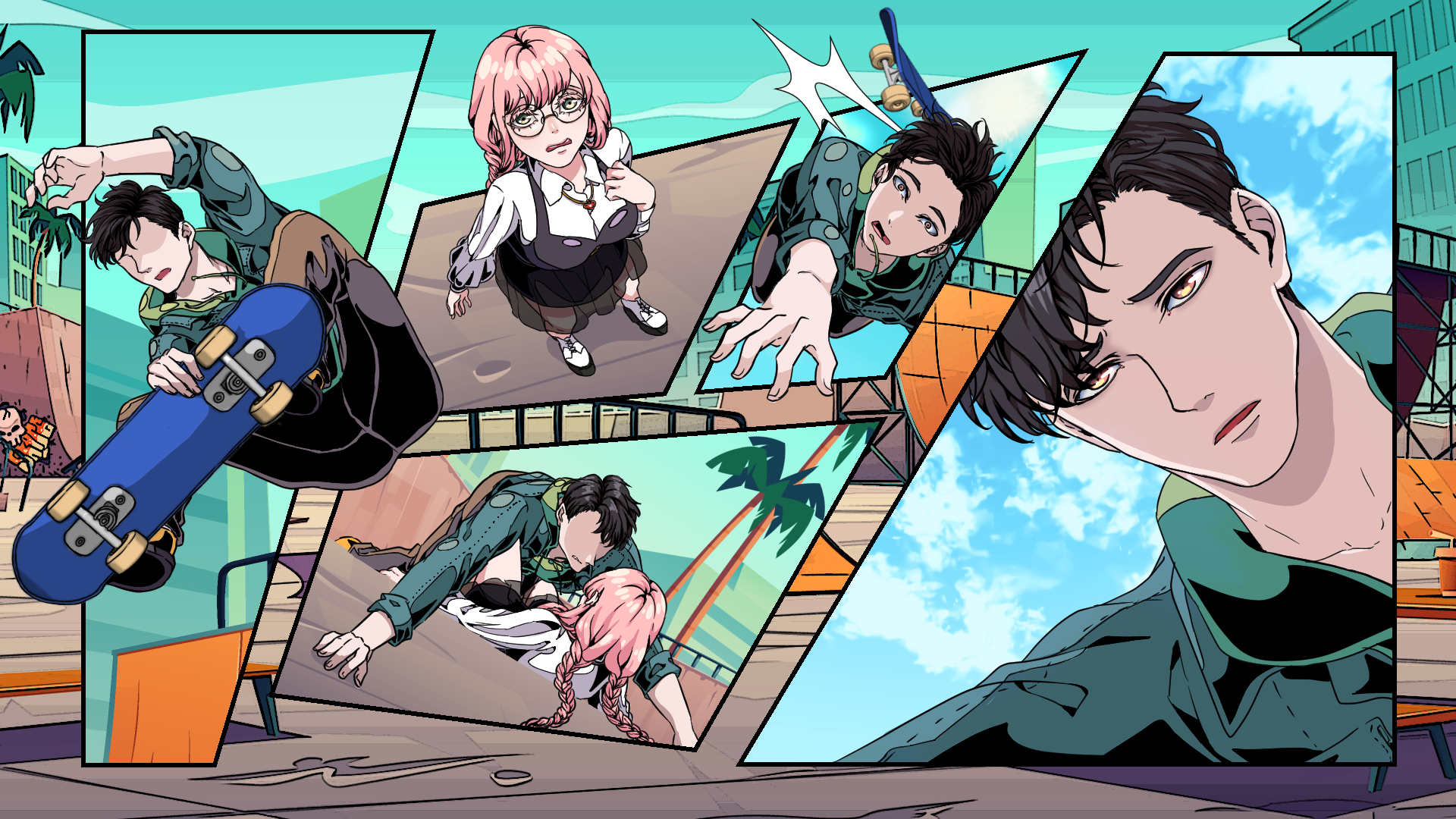 8 Character routes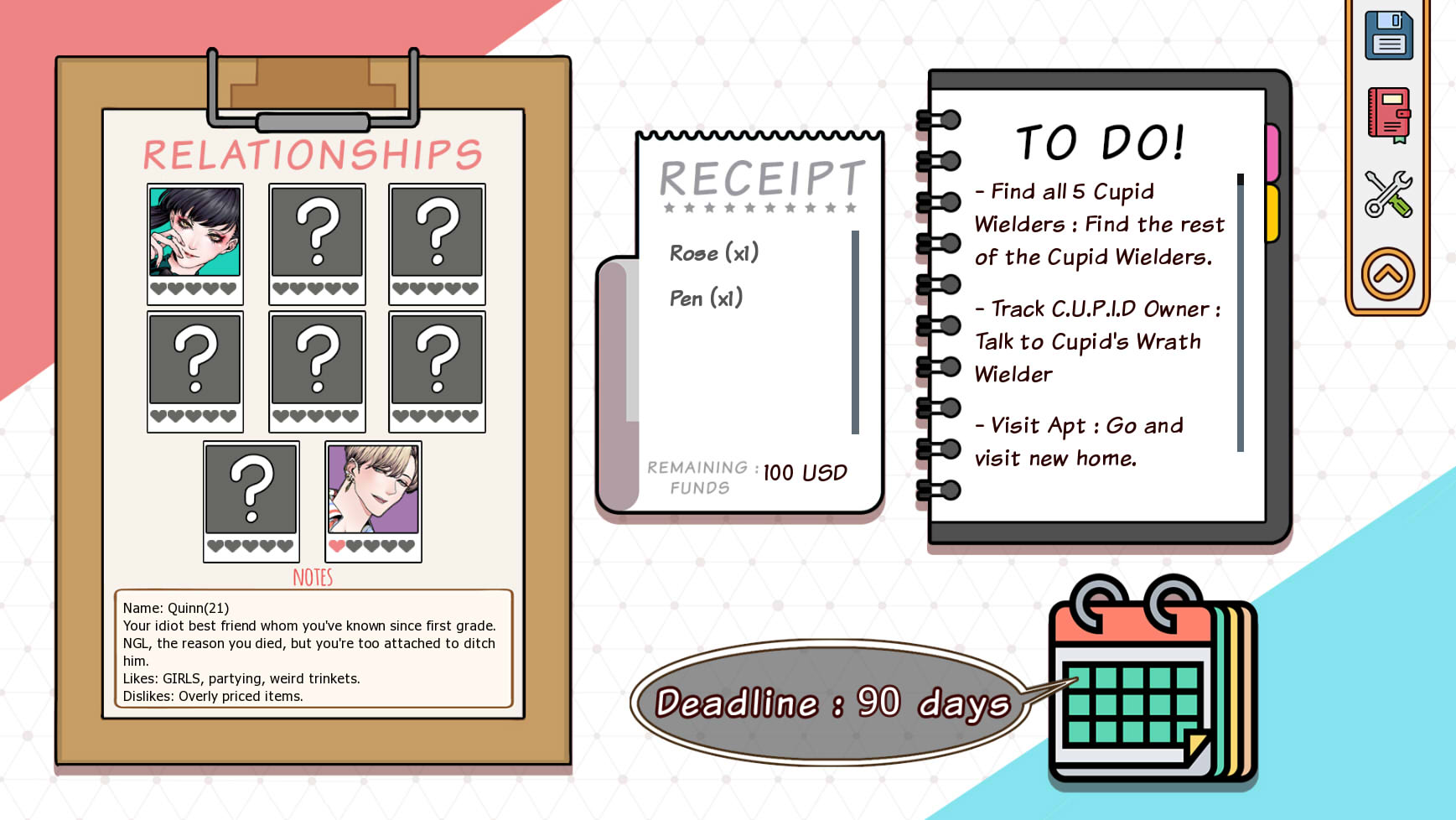 Explorable map
Dating minigame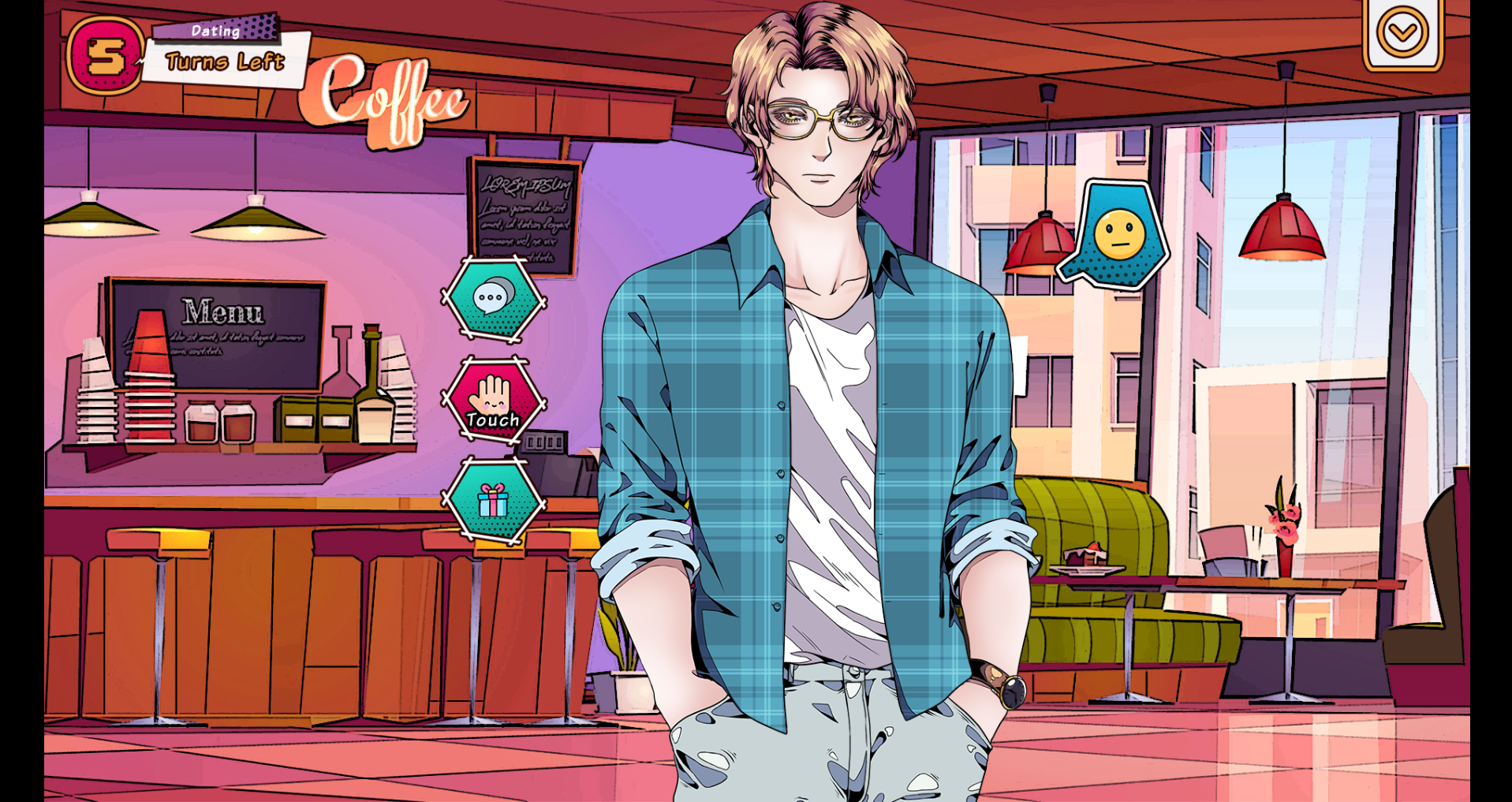 Unwanted text messages from work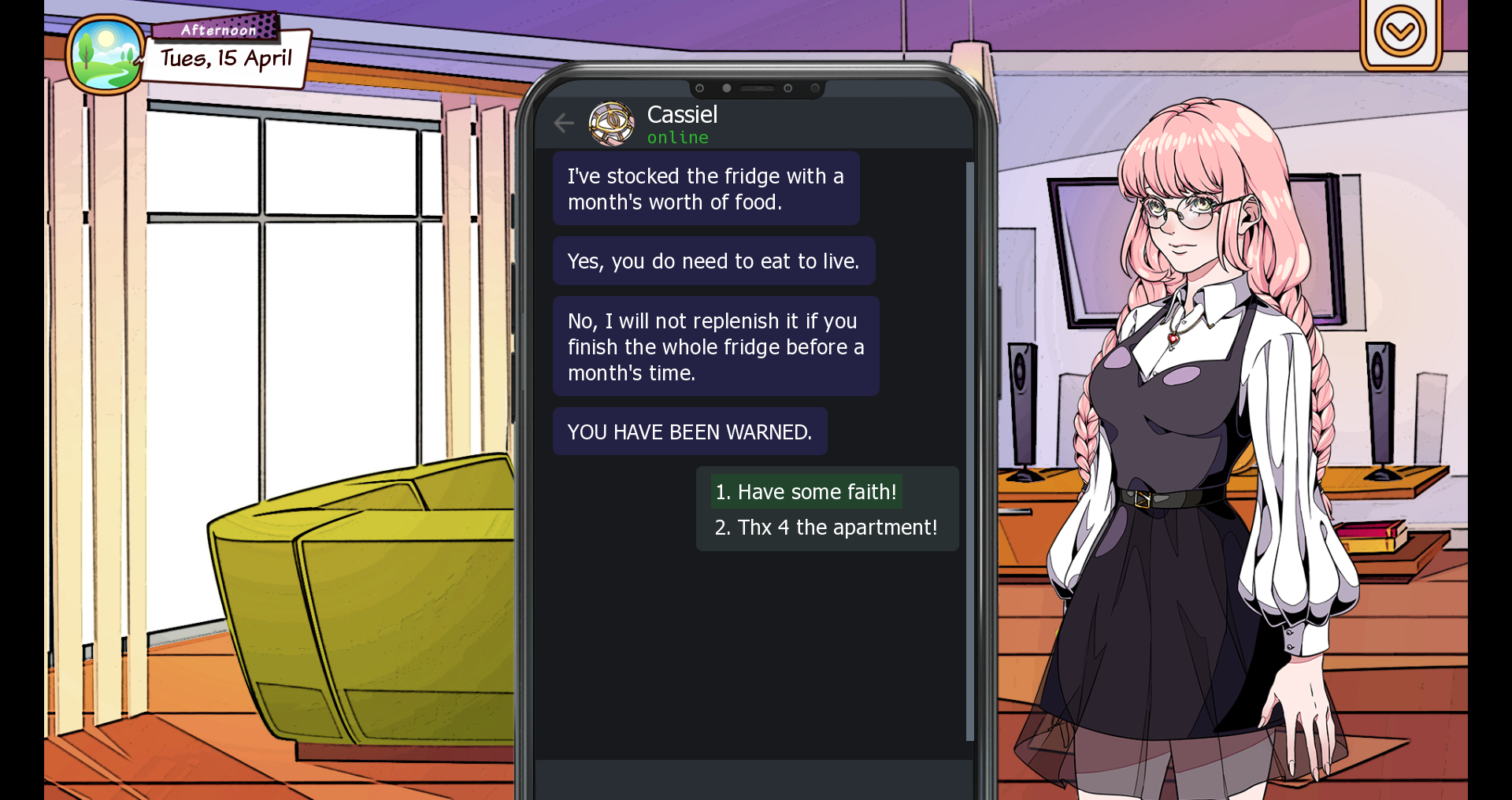 Download
Click download now to get access to the following files:
CUPID-1.0-mac-DEMO
303 MB